Sarah & Kyle had originally planned a November wedding. Due to her dad's illness, we had to move it up to July 22nd. It was an emotional day of tears, laughter, and lots of love. I feel so honored that I was able to be there. You could not ask for a more perfect day.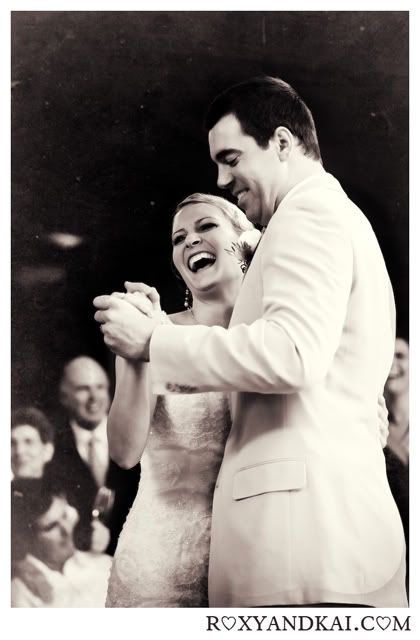 We had four days to put this thing together. I couldn't have possibly done it without the help of these fabulous vendors.
Venue: Cindy Pearson,
Vista West Ranch
in Dripping Springs
Flowers: Stacey Hogge,
Petal Pushers
Photography: Sarah Quiara,
Roxy and Kai Photography
Officiant:
Reverend Bonnie Conner
Cake: Angela Jiles,
Blue Note Bakery
Hair & Makeup: Teanna,
LucieMarie On Location Hair & Makeup
And now on to some truly beautiful pictures. I've stolen these from Sarah of
Roxy and Kai's blog.
Sarah's dad was determined to walk his daughter down the aisle.
Such Hollywood glamor....
and of course me doing the bustle...
Sarah Q is famous for her jumping shots... everyone at the wedding did it - including me =)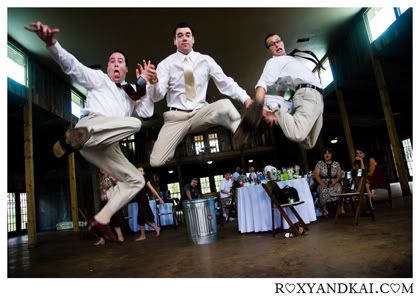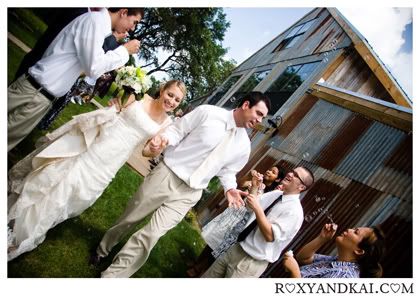 Sadly, Sarah's dad passed way on Wednesday. Our hearts and prayers to the Stelly family.
In Loving Memory
Kim Stelly
October 28, 1954 - July 25, 2007